Fun for the young at heart at affordable prices!
Rates
Monday – Friday
Adults – $10
Children – $13
Saturday & Sunday
Adults – $10
Children – $20
About Us
Plenty of activities for kids! And those still young at heart can enjoy sitting under a shade tree listening to music, watching the kids or enjoying any of the wonderful food and sweets from the Red Barn Kitchen or famous Pie House.
Much of the Great Pumpkin Patch has been newly renovated and updated. We have a totally new inflatable park with a Great Jumpin' Pumpkin, incredible Super Slide that is fun for young and a Smaller Slide for those not quite ready for the challenge of the Super Slide. The all new Bungee Run is a great way to challenge friends and family to a competition of strength and skill and provides loads of laughter for those watching the challenge.
The Great Pumpkin Patch Train is all new and is a fun way to ride around the pumpkin patch. It provides an excellent opportunity for photos that will be treasured for a lifetime.
Our Wagons are totally new and ready for rides out to the pumpkin patch to pick your own pumpkin to take home.
The Hay Pyramid for kids is built just for climbing and jumping onto a soft bed of hay just like growing up on a farm. There is a great place for parents and grandparents to sit and enjoy a cool drink or snack and watch the kids master the pyramid.
The Petting Zoo is ready for young and old to see and pet different farm animals in a safe and fun setting.
Of course, we will have Live Entertainment and a Halloween Costume Contest. There will be other games and events throughout the month including a craft weekend with local artisans to show off and sell their artwork. And the Country Store is well stocked with local goods and other items for sale.
The Pony Rides are always a favorite for kids as well!
More Info
Ticket prices for kids and adults cover the admission, and you will be given an armband when you check in.
Kids Armbands include:
Wagon ride with a pumpkin
Inflatable park
Petting Zoo
Inflatables and zoo are as often as you like!
Adult Armbands include:
Wagon ride with a pumpkin
Petting Zoo
Enjoy the zoo as often as you like! Please note, adults are not allowed in the inflatable park for safety reasons.
Our Fall operating hours are:
September 23 – November 5, 2023
Monday through Thursday – 8:00 am to 4:00 pm
Friday and Saturday – 8:00 am to 6:00 pm
Sunday – 1:00 pm to 6:00 pm
The last admission will be allowed to enter at 5:30 PM. We are usually open for hours after this.
Adult and Children tickets include a pumpkin.
Bungee jumping ($10 – weekends only) and Pony Rides ($5) are available on site for an additional charge. We do not accept payment for these add-ons in advance. We will accept cash, CashApp, and Venmo for these.
Order Tickets Online! (New for 2023!)
Order and Pay for your tickets in advance using your credit card! Click on the blue BOOK button below and select your date!
When you arrive at The Great Pumpkin Patch, your armbands will be ready and waiting for you at the Ticket Counter!  Simply show them your QR Code in your email and we will scan you in!
Visit our "ADMISSION" page for more ticket info.
Please "Contact Us" us about hosting your birthday party, private and your corporate events.
The Bungee Jump can be rented for home or private parties and is a great event for college groups to bring on campus!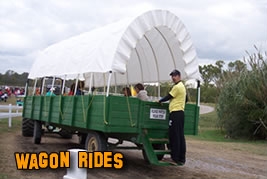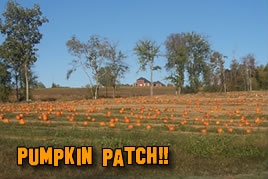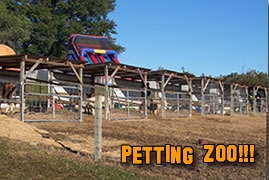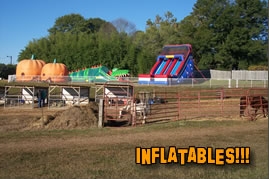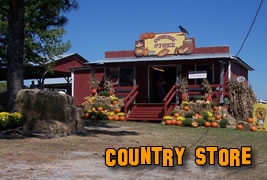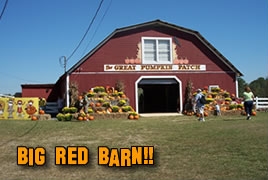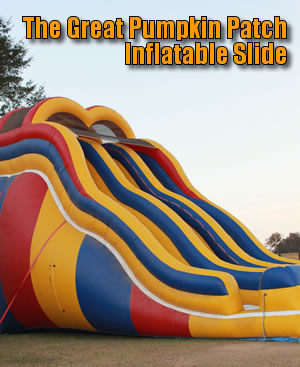 We are conveniently located!
We are located about 30 miles north of Birmingham (near Hayden, Alabama).  Get off I-65 at the Hayden/Corner exit (exit 284).
Then travel 10 3/4 miles east on Highway 160.  Turn left on County Hwy 45.